How To Create An Ebook With Ease
It's as easy as 1, 2, 3!
Congratulations on Deciding to download How To Create An Ebook WIth Ease
How To Create An Ebook With Ease is designed to assist those who are designing an ebook.
This guide outlines a marketing strategy using various tactics to achieve your desired goal.
You can easily make an ebook with these tips:
The format & layout (best practice)
What to include (the important things!)

Bonus Page (Resources)
The 5 Step Guide To Master The Art Of Ebooks
The 5 Steps to Master the Art of eBooks will arm you with a proven step by step formula that can be used for every project you undertake.
Creating ebooks is an art form in itself. In saying that, it doesn't need to be difficult though. And this ebook is all about making it easy to follow and implement.
The 5 Steps in this process:
Audience
Research
Structure
Design
Landing Page
eBooks are becoming an integral part of any successful content marketing strategy and this is the focus in this book.
Was

$27.00

For A Limited Time ONLY $11.00
— Unadvertised FREE Bonus —
Get GrooveFunnels For Free!
Limited Time Offer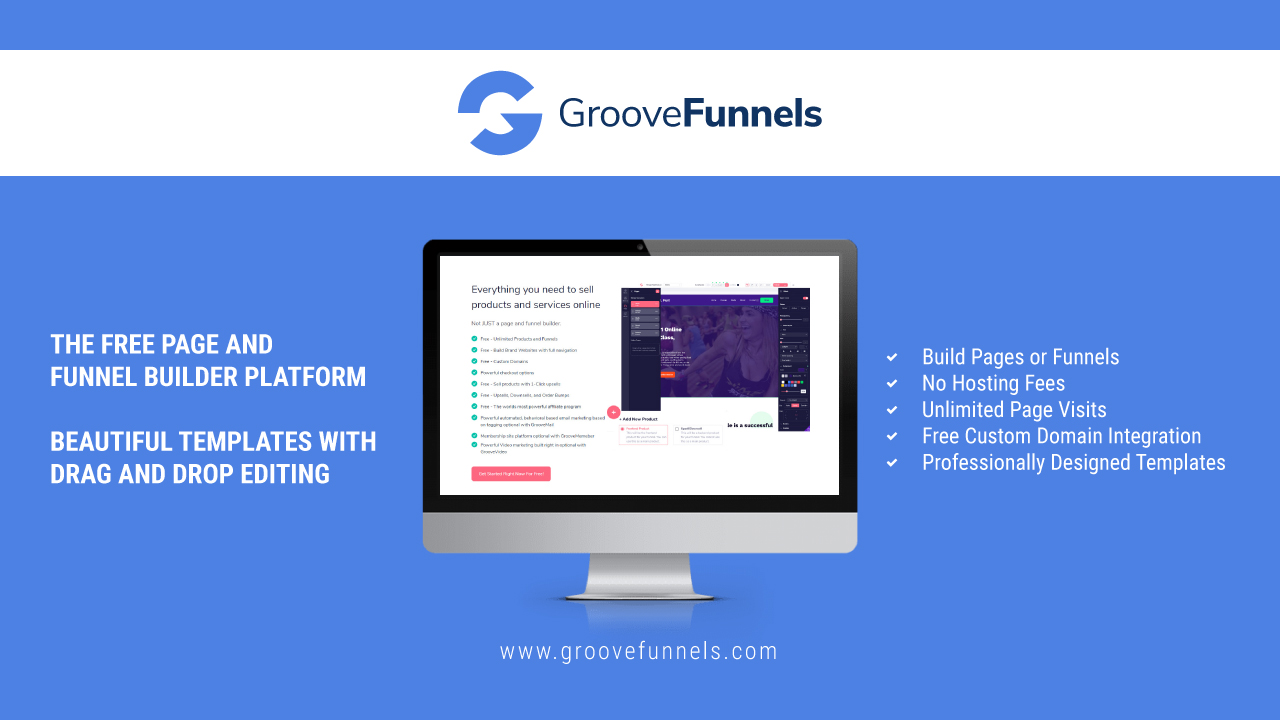 Click Here to Get Free Access!
Starting an online marketing business has its challenges. I remember reaching a real sticky point trying to figure out how to connect my landing pages to my website. I reached out for help and Chris was there immediately to lend a hand.
Chris called me on Skype, we shared screens, and she guided me in overcoming my technical issue in less than 5 minutes. Chris's help saved me hours of precious time.
Thanks to Chris I was able to get my online business operating sooner…
Chris has been there to both help and support me.
I have worked personally with Chris and can testify to her great talent and dedication.
In fact, the beginnings of my book Craft Your Genius Life all started with a simple ebook Chris helped me create.
Over the past 2 years I've witnessed the vast range of her abilities. Each time I have a new project I quickly discover another skill she has or software she knows.
No matter what your goals are, Chris can help you make them a reality!
Chris was amazing to work with, very professional, listened to what I wanted and made fabulous suggestions. I already had a website and Chris totally redesigned the site.
I know my website looks fantastic, it's modern, fresh and easy to navigate.
Chris was approachable, friendly and very quick with her work. Chris seeks your approval with every change that she makes.
I have no hesitation to use Chris again or recommend her to someone else.
Thank you so much for the fresh new look to my website.