The Ultimate Guide To Sales Funnels Using Free Tools Will Improve Your ROI And Put Cash In Your Pocket.
Our blog should be called, The Ultimate Simplified Guide to Sales Funnels Using FREE Tools because we will be simplifying the names of our sales funnel.
There is a massive amount of material written on Sales Funnels presenting the various layers of a funnel and most of this information uses industry jargon.
The layers of our sales funnel are going to be called, 
The Top of Funnel (Awareness)

The Middle of Funnel (Evaluation)

The Bottom of Funnel (Conversion)
Pretty simple isn't it!
There is no need for complicated language that only confuses the task at hand. And that task is setting up a sales funnel using free tools.
So let's get to work.

Enter Your Details Below To Grab Your FREE Copy of
The Ultimate Guide to Sales Funnels Part 1
Part 1.
The Top of Funnel
What Do We Need To Start Our Sales Funnel Using Free Tools?
By following the guide and defining the essentials for a successful and profitable sales funnel using only FREE tools, we will be building a strong framework through systems and automation.
To start with we need:
Email Marketing and Automation 

Sales Pages or Landing Page

Thank You Pages

Entry Level Product

Upsell Product

Payment Gateway
1. Free Tools For Email Marketing and Automation
There are email autoresponders that are free to use depending on the number of subscribers you currently have on your list.
MailerLite is free to use if you have under 1000 subscribers. When you exceed this number, it becomes a paid service. The cost is low and rises as your subscriber base increases. 
Mailchimp is free to use if you have under 2000 subscribers. As with MailerLite, once you exceed 2000 subscribers, this becomes a paid service and the initial cost is low and increases and your subscriber base increases.
ConvertKit is also free up to 1000 subscribers. This is by far my favourite email autoresponder because you have ability to create unlimited forms and landing pages, you can tag and segment your list easily and send broadcast emails to your subscribers. It is an easy drag and drop format so you can instantly see visually what you are creating.
There are other companies out there that provide this service but I have found ConvertKit, MailerLite and Mailchimp to be a great free resources for any new business owner in their infancy of building a subscriber list. 
If these service providers are new to you, I'd suggest you sign up to all of them for free and test drive each to see which one you prefer. But do it before setting up this process and give yourself time to have a good run through.
Remember we are focusing exclusively on free tools!

2. Free Tools For The Landing Page
Both the above mentioned email service providers cater for Landing Pages as part of subscription to their service. There is no additional cost to using their free landing pages.
Side Note: The only drawback from using either services Landing Pages on the free account is that you cannot host those pages on your own domain. 
If you have a WordPress website however, you can create your own Landing Pages, hosted on your domain with the free plugin, Elementor.
Elementor is a drag and drop page builder (much the same as the email service providers landing page builders) that is simple and straightforward to use. Even better, you can host the Landing Page on your domain.
It creates stunning pages and is only limited by your creativity!
If you know your way around the theme installed on your website, you can create perfectly effective landing pages of your own. 
Side Note: The 5 Step Guide To Master The Art of eBooks goes into great depth what Sales Pages should contain, how to set them out and what to include to entice the prospect to complete the form set out on the page.
3. Free Tools For Thank You Pages
Once again, Elementor can provide the solution to creating your Thank You Pages as well in the same way you created the Landing Page. And you host this page on your own domain.
Once your subscriber has entered their details on your Landing Page, the next thing they should see is your Thank You page. 
On this page you need to address:
Confirm they have successfully subscribed

A call to action

What they should do next
It is straight forward to put a 'Successfully Subscribed' on the page. 
So next we discuss 'A Call To Action.' This can be another offer, an upsell perhaps! Or ask them to follow you on Social Media. Something that is easy for them to take the next step with you.
And finally, instruct them 'What To Do Next.' This can be a simple reminder for them to check their inbox or promotions folder for your welcome email or downloadable product.
Make your Thank You page feel welcoming. You are really welcoming them to your tribe!
4. Entry Level Product
Your entry level product (often referred to as a 'Lead Magnet' LM) will be a free give-a-way downloadable product or low cost downloadable product. 
It will be something you can put together based on your skills and knowledge.
And by low cost, it means the product is less than $10.00, preferably under $7.00 but it depends on the quality of your product.  This is why it is called 'Entry Level'. 
This can be anything from a 
Cheatsheet

Checklist

Template

Audio/Video
The above list is simply to give you ideas and definitely not a finite list!
Side Note: This is the 'Top of Funnel' and is the initial touchpoint in the awareness phase. 

Enter Your Details Below To Grab Your FREE Copy of
The Ultimate Guide to Sales Funnels Part 1
 5. Upsell Product
Your Upsell Product (often referred to as a 'Trip Wire' TW) is introduced to your subscriber on the Thank Page after they have opted in for your Entry Level Product.
You now have a Prospect who has subscribed to your list for your Lead Magnet so you can Upsell them the next product in your Sales Funnel. 
This product will be priced somewhere between $1 – $47.00 if your Lead Magnet was free. If you charged a small fee for your Lead Magnet, this product will be priced between the initial cost and under $100.00.
Understand that not everyone will take this offer and this is ok. Most new subscribers will want to sample your products before investing more in your products. 
This is wonderful! 
Why? 
Because now you have time to nurture these subscribers so they have an opportunity to get to know you better. (ooops, I am getting ahead of myself. This belongs to the Middle of Funnel!)
6. Free Tools For The Payment Gateway
It is essential your Payment Gateway is set up and operating correctly.  This is where money changes hands so it is crucial, not only to your bottom line but also your reputation. And the process must be appear smooth and seamless to your customer. 
For WordPress websites, a simple free solution is WooCommerce, a plugin designed specifically for WordPress. This links WordPress to your chosen bank or Paypal account. 
So how important is this step to get right?!
There are loads of tutorials about WooCommerce if you are not sure where to start.
Take your time and follow the tutorials. Your bottom line depends on getting this set up properly so there are no mistakes when your Sales Funnel goes live. 
You need to protect your reputation as well so your customer have every faith in your payment process and ease of product delivery.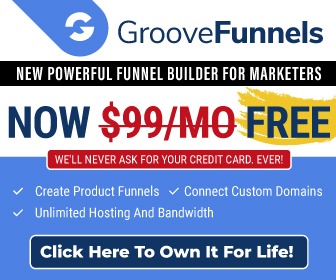 This concludes Part 1 of the Sales Funnel Process – The Top Of Funnel.
Part 2 and Part 3 discuss the Middle of Funnel and Bottom of Funnel and complete The Ultimate Guide To Sales Funnels Using FREE Tools. 
For a Limited Time Only, you can download the complete ebook (Part 1, Part 2 and Part 3) for a low introductory price. Grab Your Copy Today before the price increases!

Owner  |  Director
Chris Sweeney Enterprises
Chris has been working with individuals and small business owners bringing their products and services to the online marketplace.
Working together, one on one, they develop a plan to create a new website from scratch or update an existing website and utilise social media platforms to engage the audience and foster quality customer relationships.
Helping you set up your social media business profiles and linking your accounts, through to more complex areas of content strategy, market research, video content, relationship building, email marketing and sales funnels, there are packages to suit your needs.